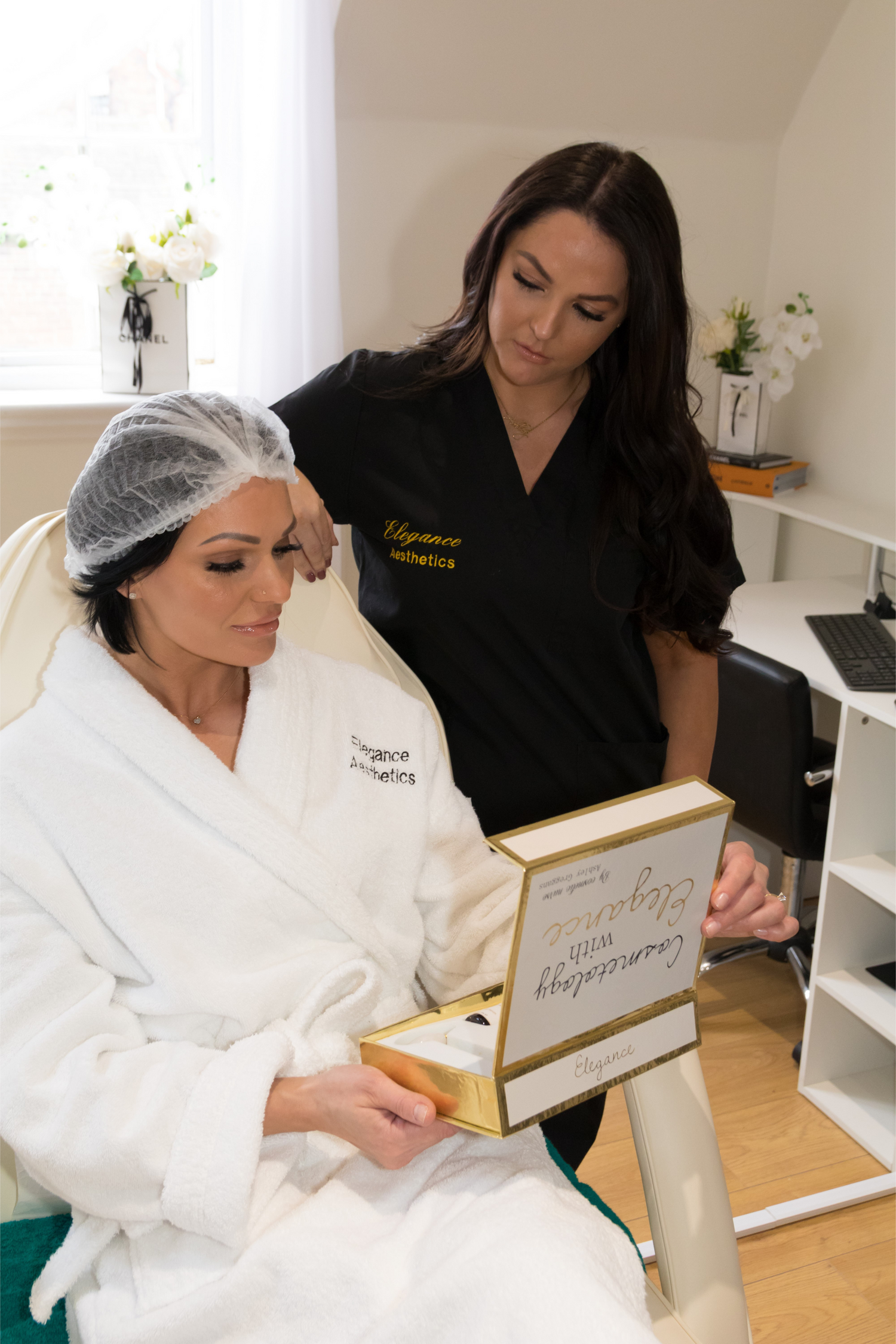 Meet the owner
Cosmetic Nurse Ashley spent more than a decade in the NHS before branching out and opening her own Skin clinic in Liverpool. She has spent many years qualifying in many aspects of skin ageing and aesthetics treatments, and What sets her apart from others is her knowledge and background in both the medical and beauty industry. Ashley created Cosmetology with Elegance to bring medical spa products to your home, and is very passionate about providing everyone with affordable and luxury skincare. All Cosmetology with Elegance products are tried and tested in her own Skin clinic, Elegance Aesthetics Training LTD and are aimed towards help prevent acne, treat wrinkles and help keep your skin rejuvenated, glowing and looking its best.
More about us...
Cosmetology With Elegance is a new skincare brand hitting
the market with a storm, Founder cosmetic nurse works hard to bring her
formulas to life. We work closely with our social media platforms to listen to
our consumers and find out what they would like to see next in our brand.
Cosmetology with Elegance has been listed in the top 5 beauty products
2023" in the national beauty awards.
Cosmetology with Elegance was founded by Cosmetic nurse
Ashley, during the lockdown. Ashley knew she had to divert her business to
survive, And with her patients contacting her every day to ask what skincare
they should buy while they couldn't receive treatment Ashley knew there was a
gap in her market she could fill. Ashley started with lockdown survival kits,
which two years on has now led to a whole skincare brand. she worked with a
bio-science to create formulas which quickly gave her a thirst to develop new
knowledge in cosmetic science. Ashley is currently enrolled to go back to
school to learn chemistry which will lead to a degree in pharmaceutical and
cosmetic science. Showing once again how she perfects everything she puts out.
e-commerce has catapulted her skincare brand on the market and has made it very
successful even being shortlisted into the top 5 "best beauty product
2023" in the national beauty awards.